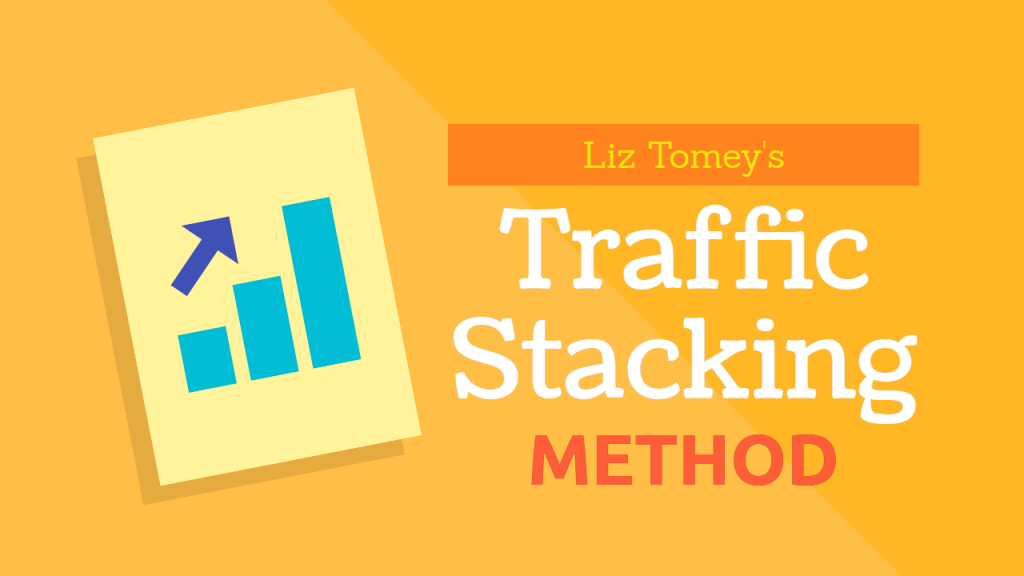 I teach several different ways to get traffic. Having just ONE traffic method is dangerous. If something happens to that source you have ZERO traffic.
I use 3-5 different traffic tactics in my online businesses. Depending on the business and what I'm selling in it depends on what I use, but I always use 3-5 different traffic tactics. I call this "traffic stacking"…
Basically is what I do when I'm getting started with an online business I'll pick ONE traffic tactic to start with. Get it working for me, and manage it.
Then I'll add another one. Get it working for me, and manage it.
I keep repeating this until I have enough traffic to meet my income-goals.
Like I said, I call this traffic stacking and today I want to show you my Traffic Stacking Method.
It's a short video and you'll learn something very quickly that you can start doing right now to apply this in your online business.
Just watch the video below…
I'd love to hear from you! Just leave your comments below…
Liz
Note: I partner with AWESOME companies I TRUST that offer products that help YOU! If you purchase through my partner links, I get paid for the referral at no additional cost to you! Read the affiliate disclosure for more info.