Hi there… Thank you for signing up!
Hi! I'm Liz Tomey and thanks for signing up to get the "Ultimate List Of Money Getting Tactics". In this short guide I'll be giving you 25 of my best tactics that I use to make money in my online business.
Make sure you download it right away, read through it, and follow my instructions. By taking action and DOING what I show you, you'll soon see things starting to work for you and help you find that success you've been searching for.
If you have any questions please contact me.
Talk soon!
Liz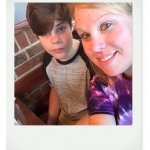 P.S. If you'd like to know more about me then check out this post I made where I totally open up and share my background and how I became a successful online business owner. You'll find a lot of "gold nuggets" in this short read that you can use in YOUR business. Click here…